Hire international talent to work and reside anywhere in the world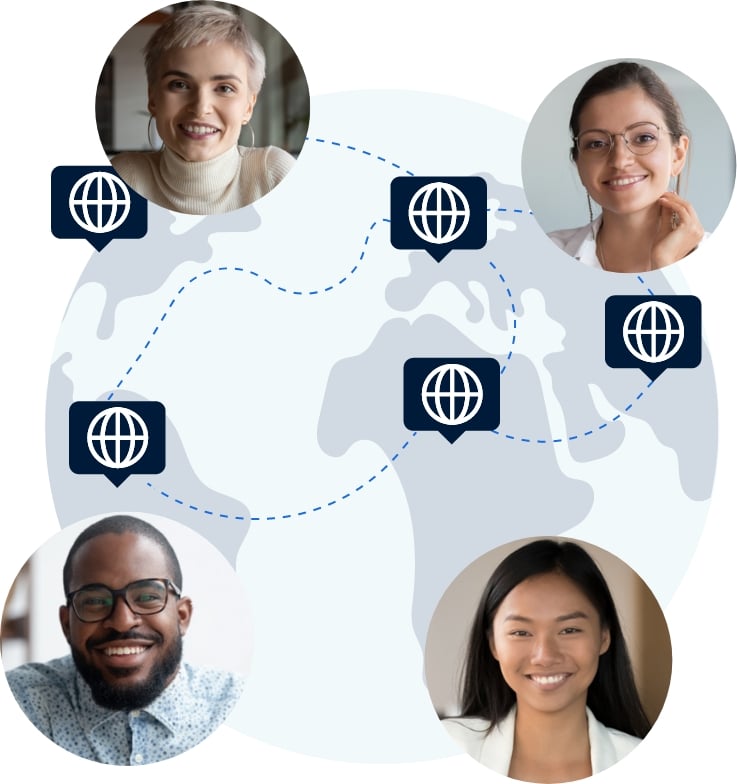 Hire international talent to work and reside anywhere in the world
MILES has access to valuable local knowledge and expertise in more than 120 countries. We also have an extensive network of international service providers in every conceivable area. Think of situations such as:
A Chinese national, living in the United States and working for a company based in France.
An Italian, living in Spain, working for a company based in Spain.
A Brazilian national, residing in Germany and working for a company based in Germany and carrying out work in Austria.
Every day, our consultants and their international colleagues work intensively on clients' international challenges. Their combined knowledge and expertise enable us to optimally assist you in every country with the local knowledge, contacts, and support your specific situation requires at any given moment.
Please contact us for further information
Contact us
I have a complex question concerning cross-border labour
MILES consults experts, hence we can provide you with a tailor-made answer to any complex cross-border question. See our customised solutions page to find out a few examples of what we could help you with.