Hire an employee with an EU nationality to work and reside in the Netherlands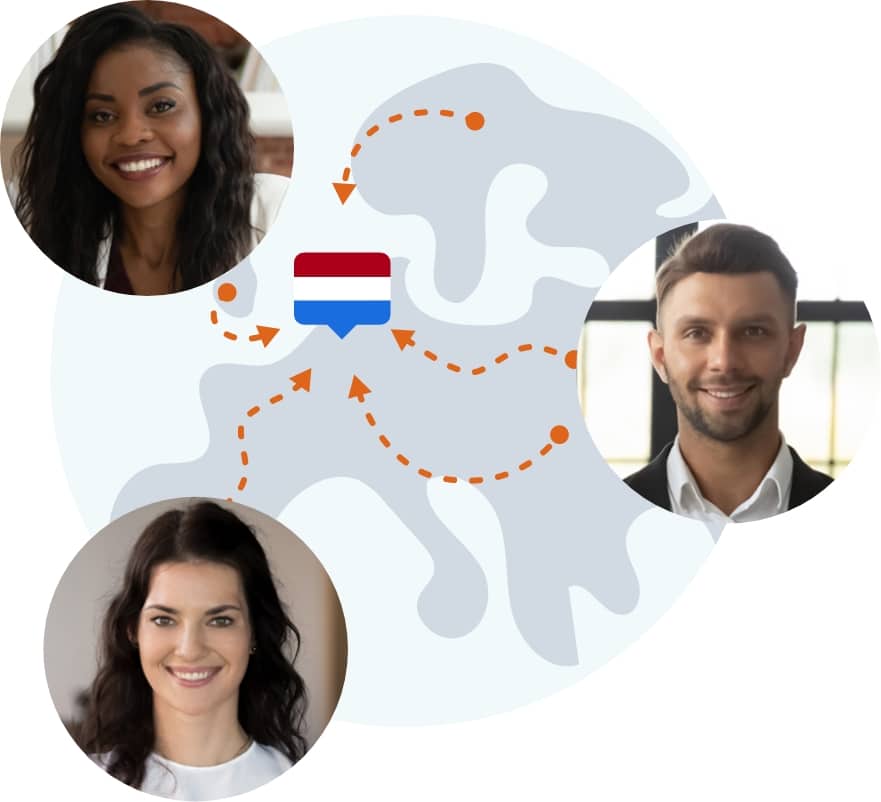 However, being compliant is a real challenge
For companies with internationally operating employees, continuously keeping up with legislation and regulations in different countries whilst ensuring compliance, is a real challenge. If you want to play it safe and avoid risks related to the remuneration of expats, you would do well to work with an experienced and solid partner.
To make sure you are fully compliant, we provide three solutions when hiring talent with the EU nationality:
Payroll: You remain the legal employer and we perform the monthly payroll for your employees in accordance with Dutch labour law.
PEO: You remain the legal employer and we unburden you from all administrative HR tasks.
EOR: We become the Employer of Record (EOR) and we unburden you from the complete administrative, fiscal, and legal tasks around cross-border labour.
Please contact us for further information
Contact us